11 Reasons to Love Living in Davisville Village
Davisville Village is one of those hidden gems that has the best of both worlds. Close to downtown, but with a small-town village feel, it has the benefit of being a quiet, family-friendly neighbourhood that's still within easy reach of everything.
Here are 11 reasons to love living in Davisville:
1. It's Centrally Located
Davisville is a midtown neighbourhood that stretches north from Mount Pleasant Cemetery to Eglinton Avenue East, and east from Yonge Street to Bayview Avenue.
2. Transportation
By bordering on Yonge, it's on the Yonge-University subway line, and benefits from being served by both the Davisville and Eglinton stations, as well as regular bus service on Eglinton and Bayview avenues. Great public transportation means fewer residents rely on cars to get around.
3. Families First
Davisville's many tree-lined residential streets and core of single-family homes – most dating to the 1920s and '30s – encourage family living. There's a healthy mix of seniors who have been in their homes for upwards of 40 years, and an influx of younger families putting down roots as older generations transition out of family homes.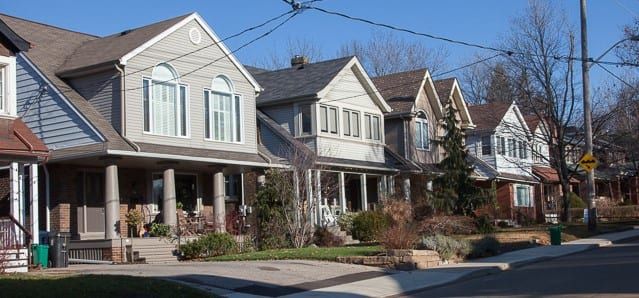 4. Housing Mix
But it's not all single-family homes. High-rise living along the perimeter of the neighbourhood makes for a variety of housing options, adding to the attraction for singles and young couples as well as families.
5. Affordability
Like many of Toronto's neighbourhoods, the real estate market in Davisville has undergone incredible growth over the past several years. In 2015-2016, for instance, the area outperformed the Toronto real estate market in general. Yet it's still one of the more affordable neighbourhoods.


6. Great Schools
The number of schools in Davisville Village makes it the perfect neighbourhood to raise kids. Maurice Cody PS is one of midtown's highly ranked public schools. Nearby private schools include Greenwood, UCC, The York School, St. Clement's, Branksome Hall and the Toronto French School.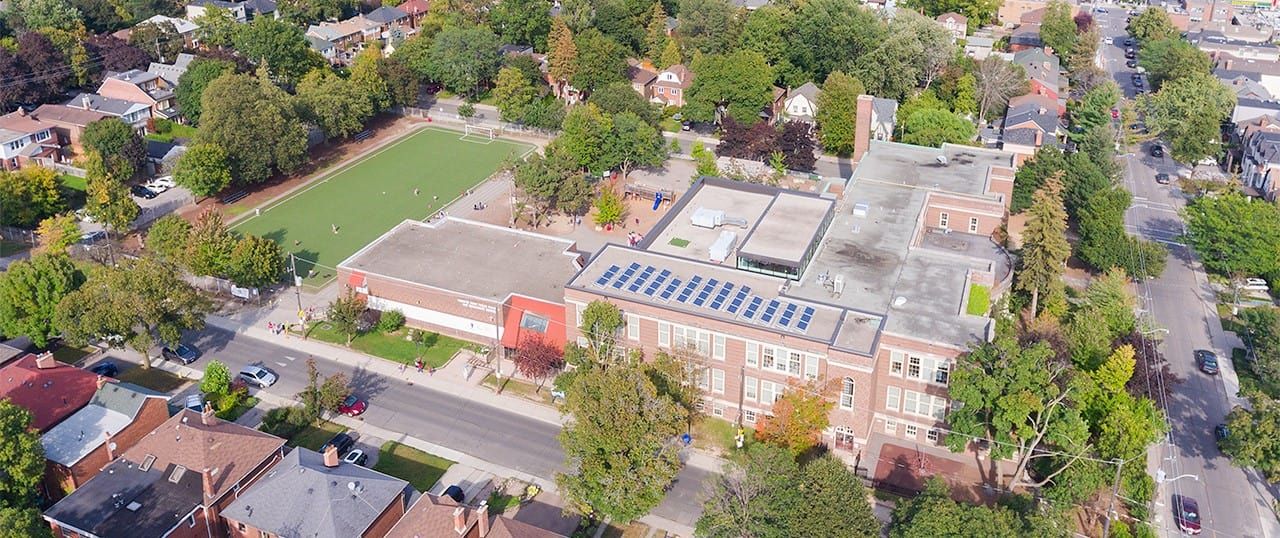 Built in 1928 on Belsize Drive, Maurice Cody PS is a sought-after school and shares facilities with Toronto Parks and Recreation.
7. Recreation
This leafy residential area includes June Rowlands Park, with its tennis courts, ball diamond, shaded play area and wading pool, as well as a handful of parkettes. Plus, being tucked next to Mount Pleasant Cemetery means residents can take advantage of a sprawling park for bike riding, bird watching or going for a stroll to enjoy the many artworks that have been donated.
8. Food & Shopping
The neighbourhood is known for its restaurants, outstanding shopping districts, and active nightlife. Mount Pleasant Village, in particular, is a prime shopping district along Mount Pleasant Road where you'll also find some of Toronto's best restaurants and cafes and specialty food shops.
9. Other Amenities
There are plenty of retail shops in the area, a weekly AppleTree farmers' market spring through fall, services and office buildings.

The Davisville Village Farmer's Market, where locally-grown produce are sold by the farmers themselves, opens every Tuesday from 3:00 to 7:00 pm from mid-May to the start of October. It is an initiative of Councilor Josh Matlow that was started in 2011.
10. Family-friendly Activities
Highlights for the neighbourhood are the family fun fair in June, harvest fair in September and the Christmas Fair, which this year is being held Dec. 2 and features live music, sidewalk sales, photos with Santa, tree decorating and lighting and much more.
11. Historic Home Value Increases
Davisville Village has historically been a great investment. Over the last 10 years, home owners have experienced an average annual increase of 8.5% per year. This is due to the neighbourhood's proximity to transit, shops, restaurants and great schools. For an in-depth statistical analysis, call me and we'll review the numbers with you.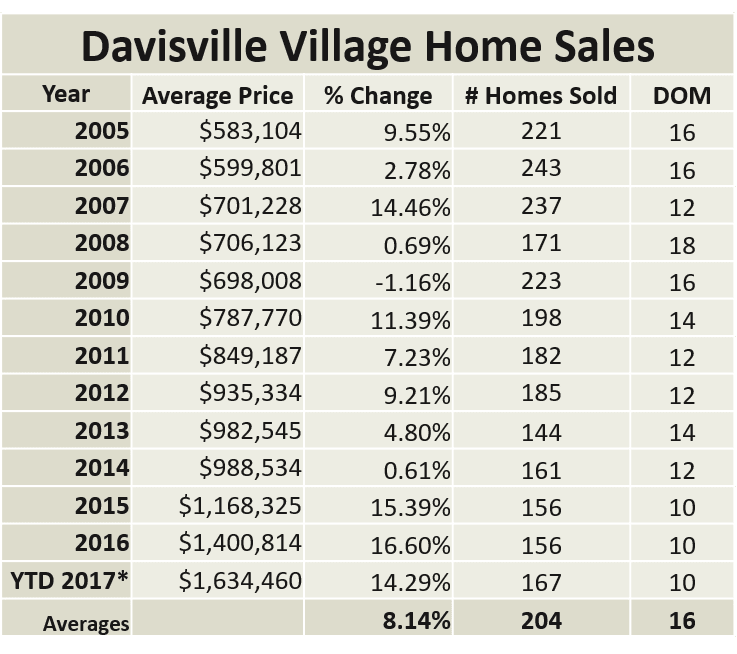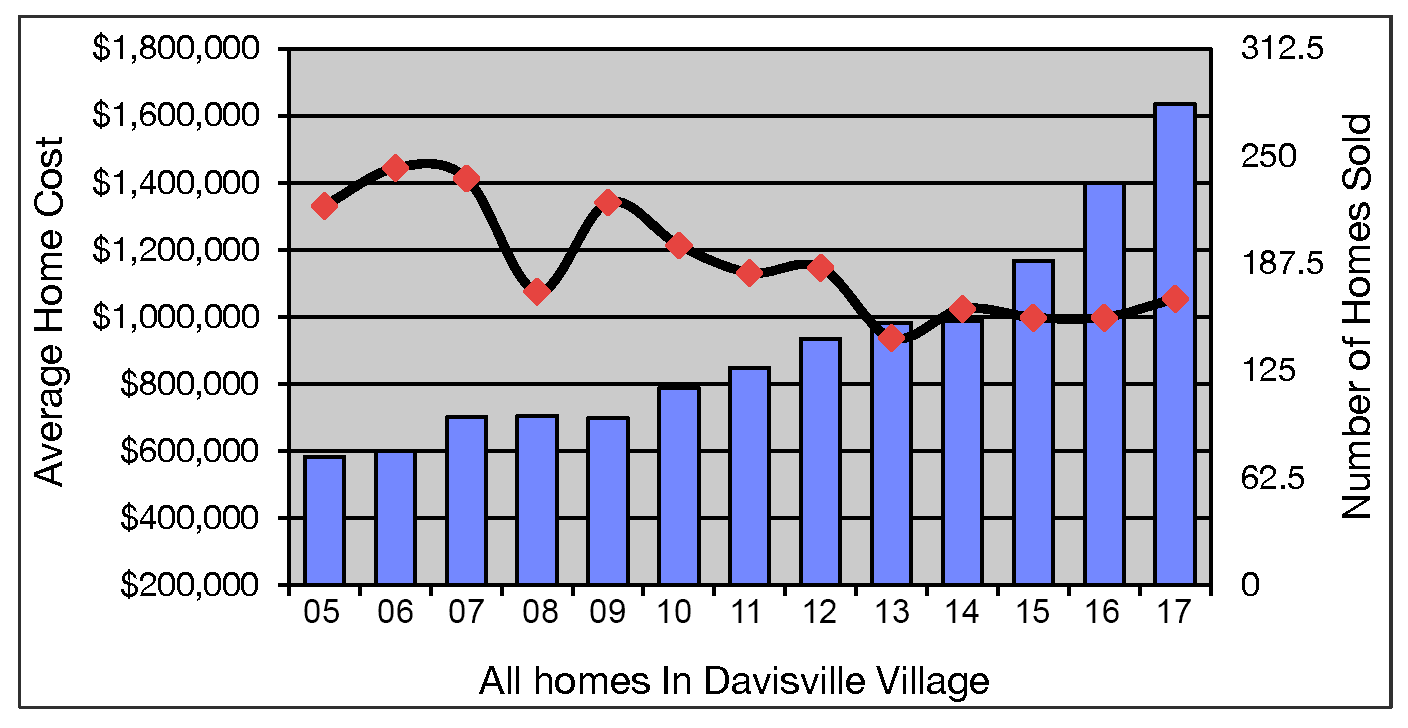 Source: TREB MLS Sales Data as of Nov. 22, 2017
Statistics Provided by Jethro Seymour, Broker & MCNE
Get the latest home sales statistics for Davisville Village HERE.
So, if you're looking for a quiet, welcoming neighbourhood with easy access to amenities and downtown, Davisville Village is the perfect choice.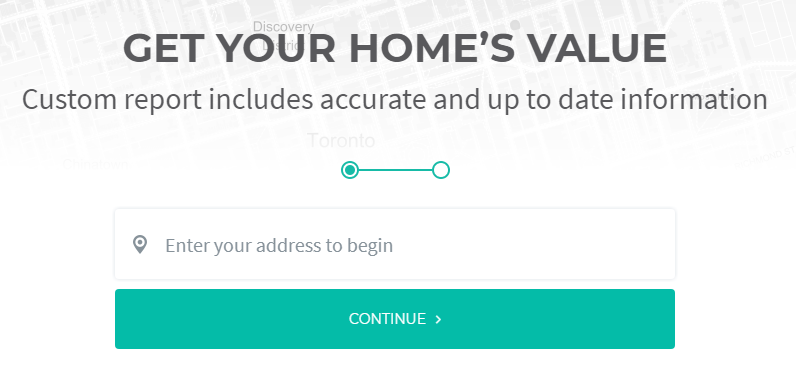 ---
Jethro Seymour, one of the Top Davisville Village Real Estate Brokers at Royal LePage RES Ltd., Johnston & Daniel Division.
Jethro is a midtown Toronto residential specialist with over 20 years of sales experience in real estate, marketing, construction and publishing. He has helped many families find homes in Toronto's great neighbourhoods, and has extensive knowledge of local markets, new home construction, resale home sales, and the condo market. Living in midtown Toronto, Jethro previews many of the homes that come to market for his clients and inventory knowledge. Jethro specializes in Midtown, Davisville Village and Leaside neighbourhoods.