OSFI Sets New Mortgage Rules
The Office of the Superintendent of Financial Institutions Canada (OSFI) will be implementing three new rules on mortgage underwriting effective January 1, 2018. In a press release, OSFI states, "The guideline focuses on the minimum qualifying rate for uninsured mortgages, expectations around the loan-to-value (LTV) frameworks and limit, and restrictions to transactions designed to circumvent those LTV limits."
These are the three changes that will be implemented at the start of 2018:
Change 1: Qualifying rate stress test to all non-insured mortgages.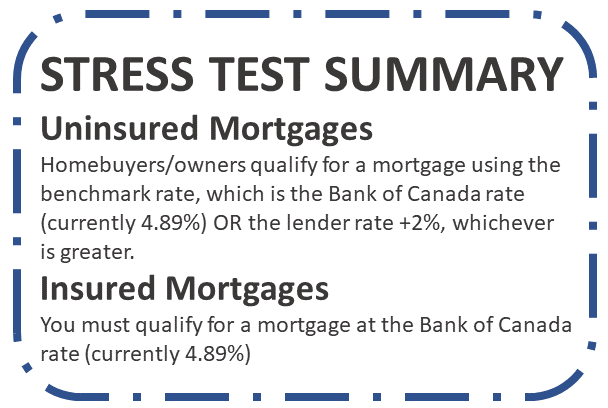 How does this affect the mortgage consumer with a down payment of 20% or more? The biggest impact will be on the amount in which the homebuyer will be able to qualify. Previously, the homebuyer is qualified at the rate offered by the lender. Now, the homebuyer must qualify at the benchmark rate which is the higher of the Bank of Canada Rate (currently 4.89%) OR the rate from the lender plus 2%. This applies to all terms, fixed and variable rates
For example:

Change 2: Lenders will be required to enhance their loan to value (LTV) measurement and limits to ensure risk responsiveness.
What does this mean? OSFI directs lenders (excluding credit unions and private lenders) to have internal risk management protocols in higher priced markets (sometimes called "hot real estate markets" like Toronto and Vancouver). This is a continuation of a policy already in place. Many mortgage lenders have been following the principles of the policy for the last 10 to 12 months.
Change 3: Restrictions will be placed on certain lending arrangements that are designed, or appear designed to avoid LTV limits.
What does this mean? For example: a consumer applies for 80% LTV mortgage and the lender can only approve 65%. The lender then partners with a second lender for the additional 15%. The original lender then "bundles" the 15% LTV mortgage with the original 65% mortgage to form the complete 80% LTV loan. This is no longer permitted as per OSFI.
Greater Toronto Area home values are on the rise again.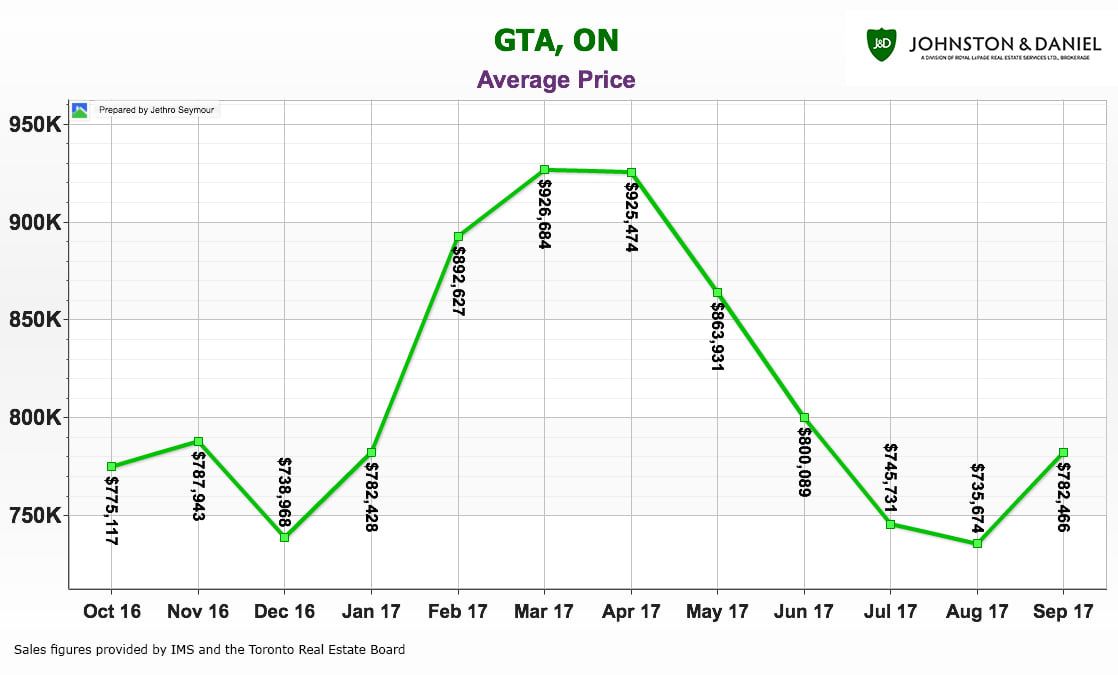 Search for a new home HERE.
---
Find out what you can do about it.