Top 5 Places to Celebrate Canada Day
There's no shortage of fun activities to do on Canada Day. From neighbourhood parades to backyard cookouts with friends and family, this is a holiday with more options than there are hours in the day. However, sometimes you want to celebrate the holiday with a bang — and there's no bigger bang than a firework show that goes all-out. We've rounded up some of the best celebrations across the country that are more than worth the trip.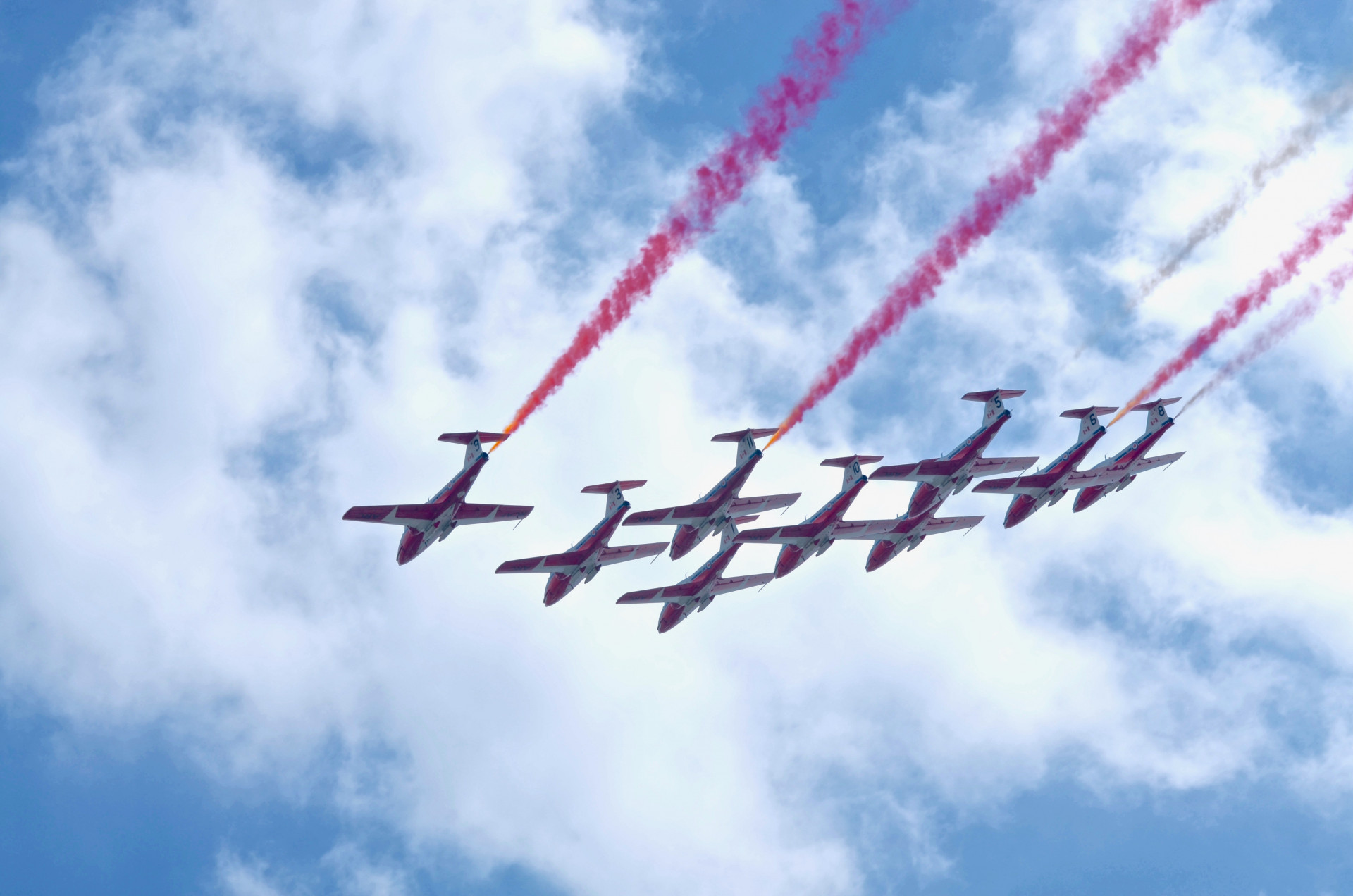 1. Ottawa and Parliament Hill
Ottawa throws the biggest and most popular celebrations for Canada Day. The day-long celebration includes an Algonquin blessing of the grounds, a Carillion Concert, and noon and evening shows featuring various artists like the National Arts Centre Orchestra, K'Naan, T. Thomason, Les Ballets Jazz de Montréal, Karim Ouellet, Shawnee, William Prince, Coeur de Pirate, Marie Mai and Brett Kissel. From the massive street party that includes aviation flyovers with Canada's Snowbirds Squad to fireworks on Parliament Hill, this is Canada's biggest party that you don't want to miss.
Source: SkySkanner.ca, Ottawatourism.net
2. Québec City
Québec City is hosting a day-long celebration including 4 stages, family-friendly challenges, a show in the evening, and of course: fireworks. Our favourite part? The dodgeball game at 9 AM!
For a full list of activities, visit feteducanadaquebec.ca
Hosting your own celebration? Check out our favourite BBQ playlist.
3. Vancouver
Enjoy the street festival during the day that includes a Citizenship Ceremony welcoming 60 new Canadians, musical performances by Delhi 2 Dublin, DiRTY RADiO, Blonde Diamond, Bitterly Divine, and Marieme, and tons of family-friendly events. Don't miss the gorgeous fireworks at the Skyllen Pacific Fireworks Viewing Zone at Canada Place!
For more information, visit canadaplace.ca
4. Charlottetown
What better place to celebrate Canada's most historic day than the birthplace of the Confederation? Check out the bronze statue honouring two Fathers of Confederation located on Great George Street or hop aboard one of the tall ships to see the fireworks. Don't worry if you miss the boat -- the fireworks can be seen from the waterfront, where there will also be a cultural festival!
For a detailed schedule of events, visit charlottetown.ca
5. Niagara Falls
There are fireworks every night at Niagara Falls during the summer, but there's something special about seeing them on July 1st. There will be a full day of events starting at 11 AM, with the fireworks show beginning at 10 PM at Queen Victoria Park. Don't miss the birthday cake at noon!
For more information, visit niagarafalls.ca
Are you ready
to move
this summer?
Get your home's value - our custom reports include accurate and up to date information.
Get Home Value