2021 Design Trends to Help Your Home Sell
Home design has become the trend to watch as life at home became so in-focus last year. Each year new design trends find their way into magazines, TV shows, home decor stores, and lastly, homes, and 2021 is certainly no different.
From multi-functional workspaces to design that has the simple charms of old school nostalgia or investment in durable, high-quality home appliances versus low-cost alternatives, 2021 is the year that is presenting all sorts of home design changes.
The Colors of 2021
Each year PANTONE releases a color of the year, and home decor enthusiasts look forward to the announcement each year.
This year PANTONE described their color selections as "a marriage of color conveying a message of strength and hopefulness that is both enduring and uplifting."
PANTONE 17-5104 Ultimate Gray + PANTONE 13-0647 Illuminating
These two very different colors symbolize the harmony of partnership. "Illuminating" with its hopeful, optimistic hue and "Ultimate Gray" with the reassuring resilience of natural elements.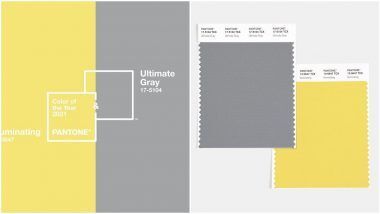 Pantone 2021 color of the year (Photo Credits: Twitter)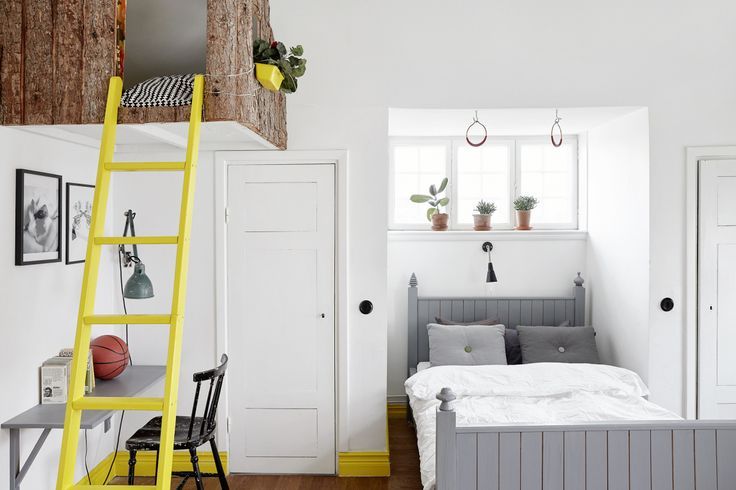 As seen in petitandsmall.com
In the theme of using colors that ground us, Earthy Tones are said to make a huge appearance this year.
If you are looking for that perfect new interior and exterior project, Sherwin-Williams named their color of the year 2021, Urbane Bronze, as the comfort color you've been looking for. Relaxation and serenity are sure to be felt in rooms showcasing this shade.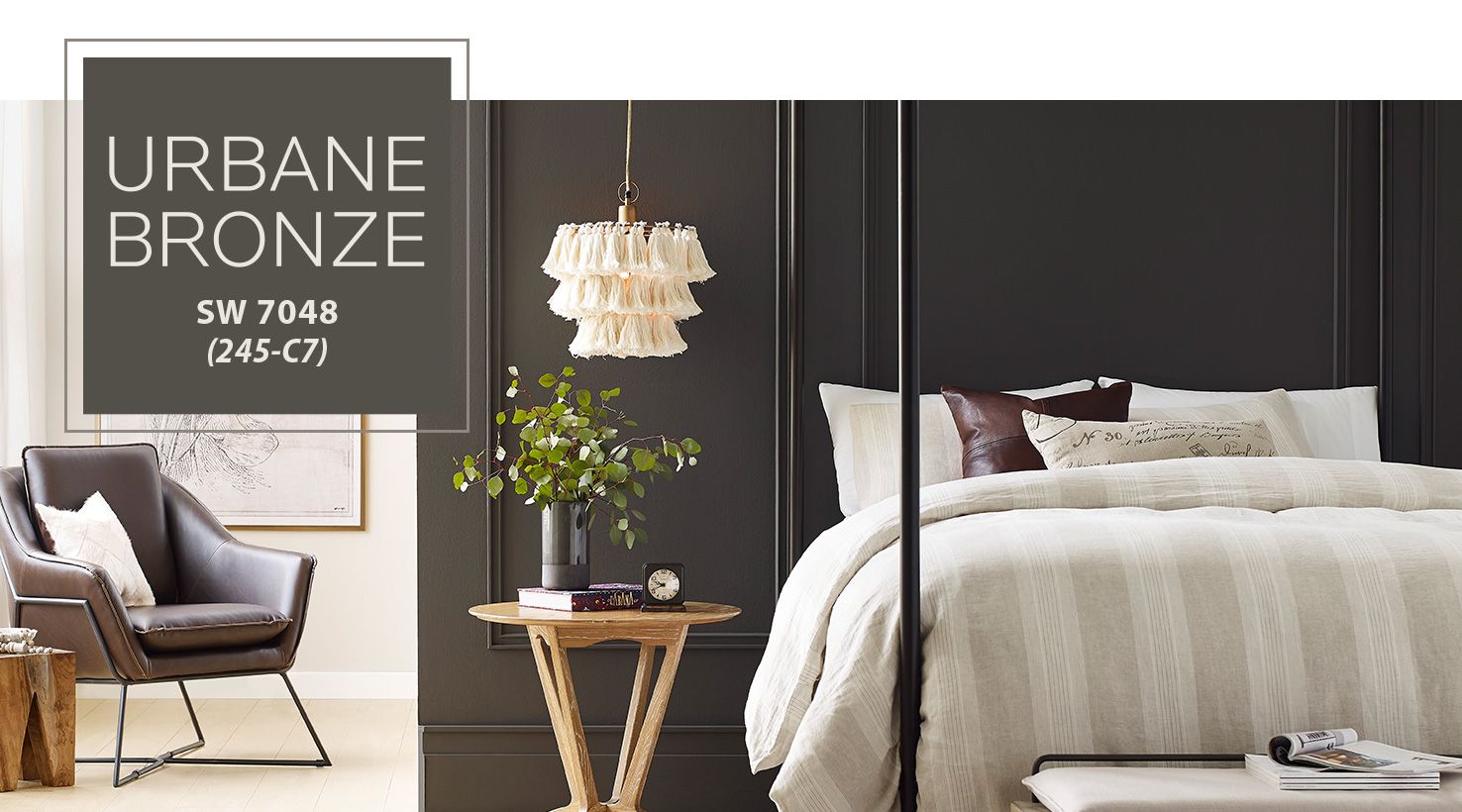 Source: Sherwin Williams
If you prefer a bit more color, warm things up with a richer hue, such as wine reds, golden yellows, and sage greens. These colors can easily be incorporated into your home through accent accessories like bedding and decor.
Multi-Functional Work Spaces
Following last year's lockdown, life at home became a great deal more complicated. If you were one of those households that needed to use your space for several functions at one time, this section is for you.
Taking pointers from the minimalist and the recent popularity of tiny homes using furnishings that serve a piece with multiple functions are worth noting.
A few ideas include storage components that hide office or work supplies, convertible wall tables, and extendable console tables.
No longer are some homeowners looking for spaces that only serve a single purpose during specific holidays or special events. If your home has both a living and a family room, consider converting one of these rooms into a multipurpose room featuring an office corner, workout spot, or cozy, quiet area.
"Grandmillennial"
What's more comforting than a trip to grandma's house?
This new style trend is said to be a huge focal point for home decorators this next year. The mix of modern flair and the comforts of traditional nostalgia encompass the trend of "grandmillennial." This is certainly a trend to watch as it grasps at the feeling homeowners are so desperately searching for in 2021.
Vintage touches and old school patterns are making a comeback alongside their bold color opposites. At first glance, this may sound off the wall, but at a second glance, these two opposite ideas have a way of complimenting spaces even for the pickiest of home designers.
Decor detailing can play a huge role in transforming your home this way. Think vintage-inspired lampshades, accent pillows, antique paintings, and bathroom/bedroom wallpaper.
Wicker and Rattan Furniture
As the boho trend has continued to increase in recent years, wickers and rattan are enjoying a revival. But if you're thinking of Golden Girls-style wicker and rattan patio furniture, think again.
Rattan is made from woven palm stems, while wicker pieces are usually made of woven willow twigs. Both styles are lightweight and have the versatility to work indoors and outdoors. These natural materials are a perfect way to add warmth and lightness to any room in your home, and you can generally purchase them for a reasonable price. You can also find both vintage and modern pieces depending on the style you're going for.
A super-easy way to add wicker into your space is through storage. Baskets add a natural element and can also serve as decor, a hamper, and more. If you feel bold, pair wicker bedroom furniture with modern touches and accessories to avoid it looking dated. Instead of using bulky coffee tables, rattan tables can add flexibility and the illusion of space to a narrow or smaller room.
Shiplap Shipwrecked?
If you're a "farmhouse chic" style lover, then you may not be happy about this next design trend prediction. The iconic design feature of "Fixer Upper" personalities Chip and Joanna Gaines has been shiplap for several years now, but it seems like shiplap may end up shipwrecked in 2021.
Interior designer Rachel Street, host of DIY Network's "Philly Revival," revealed in an interview that she believes shiplap is one of the fastest fading design trends. Once used as a protective material for boats, barns, and sheds, shiplap siding became a trendy way to decorate interior walls in the 2010s.
Now that we've entered a new decade, it's wallpaper's time to shine if you really want to add more texture to a room. The latest wallpaper trends are all about panoramic murals, 3D surfaces, contemporary geometrics, and natural-inspired materials like grasscloth, cork, straw, and wicker.
The good news is most design experts agree that an interior full of shiplap is only considered "out of sync with current design trends" rather than completely outdated. So if you still love decorating with shiplap, then, by all means, continue letting your farmhouse chic dreams set sail!
High-End Appliances for Kitchen
The kitchen is an important source of food, comfort, family, and togetherness. So after spending all that time at home in 2020, more people are starting to dump their budgets into high-end appliances instead of opting for cheaper alternatives.
The latest appliance trends of 2021 will make you feel like you're living in The Jetsons with all of the latest technology available. One of the fastest-growing trends is the rise of steam ovens because it is a healthy cooking method and can actually reheat food more effectively than a microwave.
Say goodbye to old oven timers or long preheat wait times with a Bluetooth enabled stove. Just sync it up to your phone to control timers, lights, and more for multiple connected appliances in your home. Kick back, relax and control appliance settings all from the comfort of your living room.
As unnecessary as it may sound, once you have a smart refrigerator, you'll never look back. One of the coolest features is being able to see what's in your fridge on your smartphone so that you never forget anything at the grocery store ever again. You can also look at a calendar, leave notes, look up recipes, and set the lighting and temperature of your fridge. Believe it or not, you can also watch TV and play music from your favorite playlists. Smart refrigerators can do it all these days and even look great while doing it. These new smart appliances select sleek finishes, including icy white, stainless steel, black, bronze and copper.